Notice
: Undefined index: file in
/var/www/wp-includes/media.php
on line
1676
Notice
: Trying to access array offset on value of type bool in
/var/www/wp-content/themes/Avada/includes/lib/inc/class-fusion-images.php
on line
587
Notice
: Trying to access array offset on value of type bool in
/var/www/wp-content/themes/Avada/includes/lib/inc/class-fusion-images.php
on line
587
Notice
: Trying to access array offset on value of type bool in
/var/www/wp-content/themes/Avada/includes/lib/inc/class-fusion-images.php
on line
587
Notice
: Trying to access array offset on value of type bool in
/var/www/wp-content/themes/Avada/includes/lib/inc/class-fusion-images.php
on line
587
Notice
: Trying to access array offset on value of type bool in
/var/www/wp-content/themes/Avada/includes/lib/inc/class-fusion-images.php
on line
587
Notice
: Trying to access array offset on value of type bool in
/var/www/wp-content/themes/Avada/includes/lib/inc/class-fusion-images.php
on line
587
Notice
: Trying to access array offset on value of type bool in
/var/www/wp-content/themes/Avada/includes/lib/inc/class-fusion-images.php
on line
587
Notice
: Trying to access array offset on value of type bool in
/var/www/wp-content/themes/Avada/includes/lib/inc/class-fusion-images.php
on line
587
Deprecated
: Function wp_make_content_images_responsive is
deprecated
since version 5.5.0! Use wp_filter_content_tags() instead. in
/var/www/wp-includes/functions.php
on line
5379
Deprecated
: Function wp_make_content_images_responsive is
deprecated
since version 5.5.0! Use wp_filter_content_tags() instead. in
/var/www/wp-includes/functions.php
on line
5379
Deprecated
: Function wp_make_content_images_responsive is
deprecated
since version 5.5.0! Use wp_filter_content_tags() instead. in
/var/www/wp-includes/functions.php
on line
5379
ANNUAL FISHING FRENZY CHARITY FUNDRAISER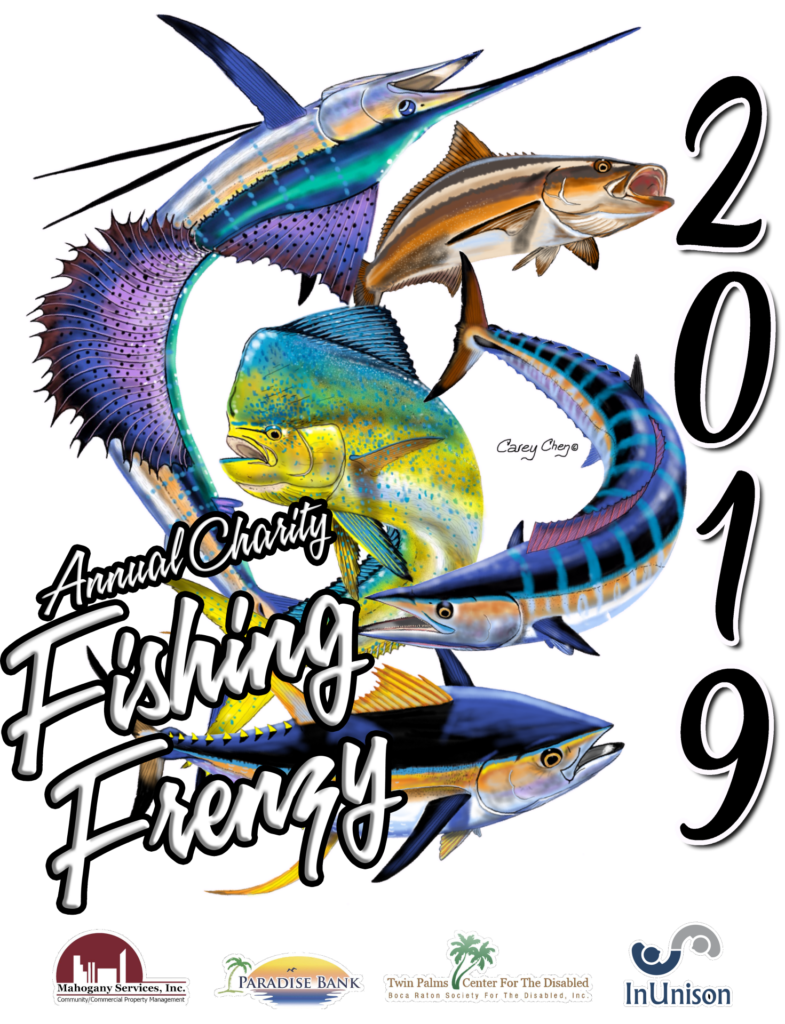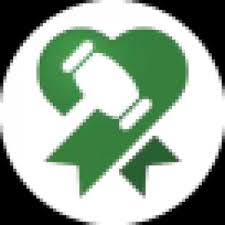 We are looking forward to the Mahogany Services, Inc and Paradise Bank collaboration on the 2019 FISHING FRENZY, Benefiting Twin Palms Center For The Disabled on May 17th & 18th, 2019.
Come join the fun! For more information please call 561-391-4874 or view us on Facebook.
Twin Palms Center For The Disabled, a 501(C)(3) Corporation that provides a unique day program for individuals diagnosed with developmental delays, by offering social, academic, and daily living skills training in a secure learning environment. The Twin Palms experience gives these adults the opportunity to become active participants at home and in their communities through a creative, instructional program designed to encourage each individuals greatest personal potential.
The cost to register 1 Boat is $1500.00
Each Boat entry gets 4 shirts 4 dinners and 4 drink tickets.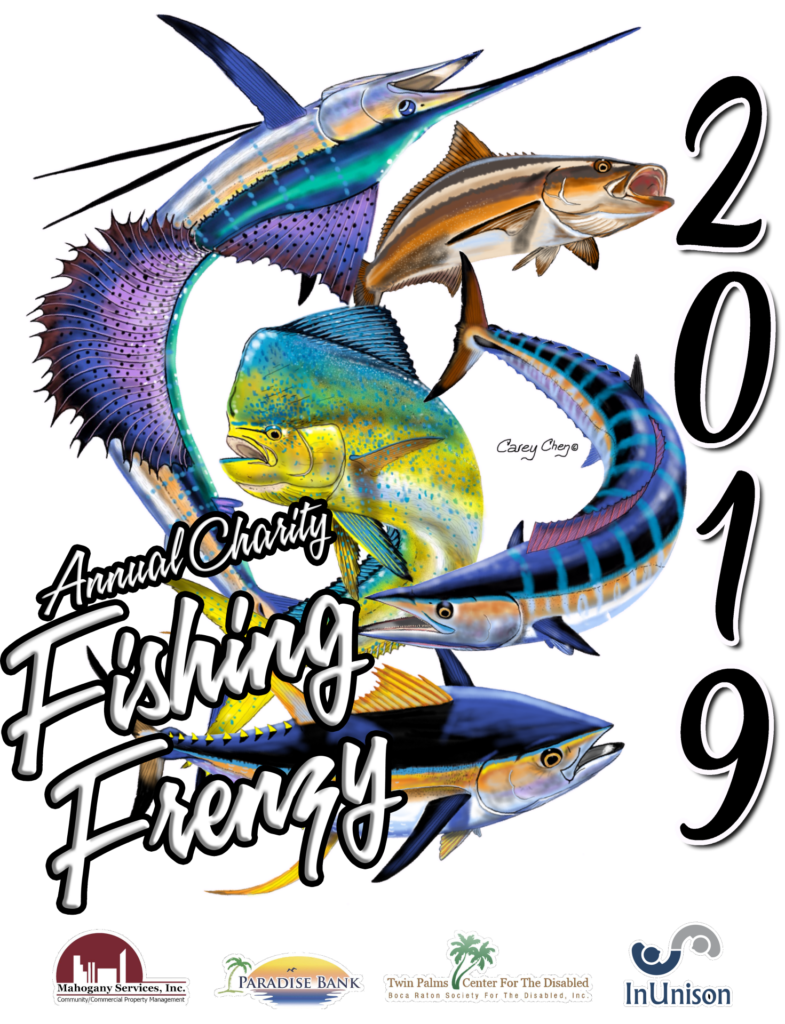 Artwork by the clients of Twin Palms Center