Chris joined Twin Palms Center in October 2017 as our Executive Director. He comes from a background working with the special needs population at the Unicorn Village Academy. His educational background is a combination of a psychology degree and a music degree from FAU.
Chris has worked with special needs children teaching piano with a new patented method that he developed. Chris' method, named "Play by Lines",  specifically targets the abilities and desires of our population. Play by Lines enables clients to experience the joy of playing piano music immediately, giving them a sense of success and accomplishment, fulfilling their self-esteem.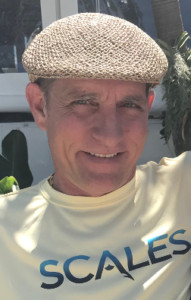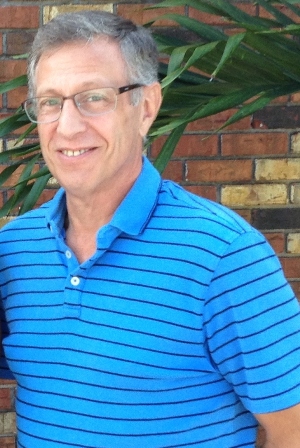 Paul has been with Twin Palms Center since August 2013. Paul received his LPN license from the state of Florida in 2011 and since has worked with the disabled population doing respite care, in-home support, supported living, and supported employment for Globex and as a Senior Program Coordinator for Twin Palms Center.
Paul has worked with this population for the past few years learning a great deal and has made a difference in people's lives.  The clientele Paul works with is mainly from the Agency for Persons with Disabilities.  This position has provided the opportunity to work with people with a wide range of special needs, learning disabilities, autism, seizure disorder and many people with other challenges.  Paul has gained experience in creating reports, lessons and activities to improve social, academic, a daily living skills as well as job coaching; the goal being to improve people's lives in a supportive and safe environment.
Prior to entering the health care field, Paul gained twenty five years' experience in the field of Marketing Research.  Paul has run many successful and profitable projects and has successfully managed a variety of departments. Paul continually take CEU's as required to maintain my LPN License current.  Paul's educational background consists of receiving a Diploma in Practical Nursing from Keiser Career College, a Bachelor of Science in Psychology and a Bachelor of Science in Sociology from Elizabethtown College.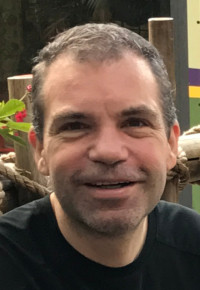 Alejandro Ramirez is a state registered caregiver, med technician and Florida Realtor. He has been working with people with disabilities for the past 10 years and joined the Twin Palms family in 2017.
Alex became a US citizen in 2010. He is an avid cyclist and loves alternative medicine.