ANNUAL BILLFISH BLAST CHARITY FUNDRAISER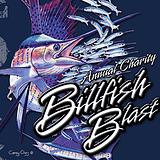 We are looking forward to the Mahogany Services, Inc and Paradise Bank collaboration on the 2018 Charity Annual Billfish Blast, Benefiting Twin Palms Center For The Disabled on March 23rd & 24th, 2018.
Come join the fun! For more information please call 561-391-4874 or view us on Facebook.
Twin Palms Center For The Disabled, a 501(C)(3) Corporation that provides a unique day program for individuals diagnosed with developmental delays, by offering social, academic, and daily living skills training in a secure learning environment. The Twin Palms experience gives these adults the opportunity to become active participants at home and in their communities through a creative, instructional program designed to encourage each individuals greatest personal potential.
Follow us at: #billfishblast                 Boat Registration